Call Today 540-829-9922
1043 Oaklawn Dr.
Culpeper, VA 22701
Posts for tag: pediatric dentistry
By All Smiles Dental Care
September 23, 2014
Our "baby" teeth begin appearing around six months of age — by age 10 or 13, they've largely been replaced by our permanent teeth. Though their lifespan is relatively short, baby teeth play an important role in our dental development. In fact, saving a damaged baby tooth is an extremely important treatment goal even though they will be eventually lost.
Baby teeth perform a number of functions as our mouth and facial structure develops during our formative years (infancy to early adulthood). Besides providing a means to chew food, baby teeth aid speech by providing contact points for the tongue while speaking. They help us relate to others socially through smiling and other facial gestures. And, in relation to our long-term development, they serve as both guides and "placeholders" for our permanent teeth until they're ready to erupt.
Thus, a permanent tooth's development could be stymied if its counterpart baby tooth is lost prematurely. It could come in misaligned or not erupt fully if adjacent teeth have drifted into the open space. The resulting malocclusion (bad bite) could require long-term orthodontic treatment with higher costs than treatments to save the baby tooth and avoid the misalignment.
There are various treatments to prevent and save at-risk baby teeth. Even a badly decayed tooth might be saved with a pulpotomy, a similar treatment to a root canal but less invasive. This is often followed with a stainless steel crown to cover the remaining tooth and restore some of its form and function.
If it's not feasible to save a baby tooth, we may recommend installing a space maintainer that prevents other teeth from drifting into the resulting space until the permanent tooth is ready to erupt. This orthodontic appliance usually consists of a metal band cemented to an adjacent tooth with an attached stiff wire loop that extends across the gap and rests against the tooth on the other side. Although effective, space maintainers can break or become dislodged, require extra monitoring and are often cosmetically unappealing.
In any event, the primary goal should be to save a baby tooth, if possible. Doing so will prevent more serious long-term problems for permanent teeth.
If you would like more information on the importance of baby teeth, please contact us or schedule an appointment for a consultation.
By All Smiles Dental Care
May 02, 2014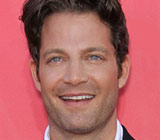 When it comes to dental health, you might say celebrity interior designer and television host Nate Berkus is lucky: Unlike many TV personalities, he didn't need cosmetic dental work to achieve — or maintain — his superstar smile. How did he manage that? Nate credits the preventive dental treatments he received as a youngster.
"I'm grateful for having been given fluoride treatments and sealants as a child. Healthy habits should start at a young age," he told an interviewer from Dear Doctor magazine. We couldn't have said it better — but let's take a moment and examine exactly what these treatments do.
Fluoride treatment — that is, the topical (surface) application of a concentrated fluoride gel to a child's teeth — is a procedure that's often recommended by pediatric dentists. Although tooth enamel is among the hardest substances in nature, fluoride has been shown to make it more resistant to tooth decay. And that means fewer cavities! Studies show that even if you brush regularly and live in an area with fluoridated water, your child could still benefit from the powerful protection of fluoride treatments given at the dental office.
Another potent defense against cavities is dental sealants. Despite your child's best efforts with the toothbrush, it's still possible for decay bacteria to remain in the "pits and fissures" of the teeth — those areas of the molars, for example, which have tiny serrated ridges and valleys where it's easy for bacteria to grow. Dental sealants fill in and protect vulnerable areas from bacterial attack, greatly decreasing the risk that future dental treatment will be required.
Why not take a tip from our favorite celebrity interior designer, and ask about cavity-preventing treatments for your children's teeth? If you would like more information about fluoride treatments or dental sealants, please contact us for a consultation. You can learn more in the Dear Doctor magazine articles "Topical Fluoride" and "Sealants for Children."
By All Smiles Dental Care
March 03, 2014
When Giuliana Rancic, long-time host of E! News, first saw her new son, she said it was "the best single moment of my life." Recently, on the eve of Duke's first birthday, the TV personality and reality star spoke to Dear Doctor magazine about her growing family, her battle with cancer — and the importance of starting her child off with good oral health.
"Duke will have his first visit with the dentist very soon, and since he is still a baby, we will make his visit as comfortable as possible," Giuliana said. That's a good thought — as is the timing of her son's office visit. Her husband Bill (co-star of the couple's Style Network show) agrees. "I think the earlier you can start the checkups, the better," he said.
The American Academy of Pediatric Dentistry concurs. In order to prevent dental problems, the AAPD states, your child should see a dentist when the first tooth appears, or no later than his or her first birthday. But since a child will lose the primary (baby) teeth anyway, is this visit really so important?
"Baby" Teeth Have a Vital Role
An age one dental visit is very important because primary teeth have several important roles: Kids rely on them for proper nutrition and speech, and don't usually begin losing them until around age 6. And since they aren't completely gone until around age 12, kids will depend on those "baby teeth" through much of childhood. Plus, they serve as guides for the proper position of the permanent teeth, and are vital to their health. That's why it's so important to care for them properly.
One major goal for the age one dental visit is to identify potential dental issues and prevent them from becoming serious problems. For example, your child will be examined for early signs of dental diseases, including baby bottle tooth decay which is a major cause of early childhood caries. Controlling these problems early can help youngsters start on the road to a lifetime of good oral health.
Besides screening your child for a number of other dental conditions or developmental problems, and assessing his or her risk for cavities, the age one visit also gives you the opportunity to ask any questions you may have about dental health in these early years. Plus, you can learn the best techniques for effectively cleaning baby's mouth and maintaining peak oral hygiene.
Breezing Through the Age-One Visit
To ease your child's way through his or her first dental visit, it helps if you're calm yourself. Try to relax, allow plenty of time, and bring along lots of activities — some favorite toys, games or stuffed animals will add to everyone's comfort level. A healthy snack, drink, and spare diapers (of course) won't go unappreciated.
"We'll probably bring some toys and snacks as reinforcements," said Giuliana of her son's upcoming visit. So take a tip from the Rancics: The age one dental visit is a great way to start your child off right.
If you would like more information on pediatric dental care, please contact us or schedule an appointment for a consultation. You can learn more about this topic in the Dear Doctor magazine articles "The Age One Dental Visit" and "Dentistry & Oral Health for Children."