Call Today 540-829-9922
1043 Oaklawn Dr.
Culpeper, VA 22701
Posts for: October, 2014
By All Smiles Dental Care
October 27, 2014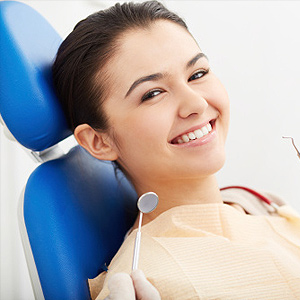 Today's dentist can not only treat most dental diseases and conditions, but can almost prevent disease completely. Our true needs as a society, however, go beyond the dentist's chair — to the lack of availability and affordability of care for every American.
That's of grave concern to dentists — so much so that dentistry itself is already changing to meet these challenges.
In one of the most visible changes, we're seeing accelerated technological advancement that could lower costs and extend our range of care. Advances in 3-D digital imaging are giving dentists amazingly detailed views of patients' mouths that surpass the accuracy of traditional imaging. Telecommunications and the internet are enabling dentists in distant locations to examine patients and even review dental x-rays to guide treatment, providing a new level of care access for patients.
The means for delivering that care are also changing as the traditional paradigm of the solo practice becomes more difficult for new dentists to achieve. With educational debt and practice setup costs reaching as high as $1 million — before earning their first dollar — many dentists are joining larger groups or dental corporations. In these arrangements, practitioners don't have the burden of overhead expenses and can concentrate mainly on their clinical work. On the downside, patients seeing multiple providers may not easily build that all important dentist-patient relationship that's the hallmark of a solo practice. This alternative model could, however, increase the number of practicing dentists over time, making dental care more widely available.
Finally, we're beginning to see greater collaboration between physicians and dentists. There's an emerging understanding of the true interconnection of the body's various systems: diseases of the mouth can affect other diseases of the body, and vice-versa. We're also experiencing a growing development in salivary diagnosis, using this vital oral fluid to detect conditions and disease in other parts of the body. Dentists and physicians will be working more closely than ever to treat the whole person, not just individual systems — a collaboration that will improve patient care all around.
As these changes continue to emerge in dentistry, you may soon see their effects during your visits. One thing, however, won't change — the commitment of dentists to provide the highest level of care, for both your oral and general health.
If you would like more information on how changes in dentistry could affect your care, please contact us or schedule an appointment for a consultation.
By All Smiles Dental Care
October 09, 2014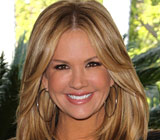 When it comes to sensitive gums during pregnancy, Nancy O'Dell, the former co-anchor of Access Hollywood and new co-anchor of Entertainment Tonight, can speak from her own experience. In an interview with Dear Doctor magazine, she described the gum sensitivity she developed when pregnant with her daughter, Ashby. She said her dentist diagnosed her with pregnancy gingivitis, a condition that occurs during pregnancy and is the result of hormonal changes that increases blood flow to the gums. And based on her own experiences, Nancy shares this advice with mothers-to-be: use a softer bristled toothbrush, a gentle flossing and brushing technique and mild salt water rinses.
Before we continue we must share one important fact: our goal here is not to scare mothers-to-be, but rather to educate them on some of the common, real-world conditions that can occur during pregnancy. This is why we urge all mothers-to-be to contact us to schedule an appointment for a thorough examination as soon as they know they are pregnant to determine if any special dental care is necessary.
Periodontal (gum) disease can impact anyone; however, during pregnancy the tiny blood vessels of the gum tissues can become dilated (widened) in response to the elevated hormone levels of which progesterone is one example. This, in turn, causes the gum tissues to become more susceptible to the effects of plaque bacteria and their toxins. The warning signs of periodontal disease and pregnancy gingivitis include: swelling, redness, bleeding and sensitivity of the gum tissues. It is quite common during the second to eighth months of pregnancy.
Early gum disease, if left untreated, can progress to destructive periodontitis, which causes inflammation and infection of the supporting structures of the teeth. This can result in the eventual loss of teeth — again, if left untreated. Furthermore, there have been a variety of studies that show a positive link between preterm delivery and the presence of gum disease. There has also been a link between an increased rate of pre-eclampsia (high blood pressure during pregnancy) and periodontal disease. Researchers feel this suggests that periodontal disease may cause stress to the blood vessels of the mother, placenta and fetus.
To learn more about this topic, continue reading the Dear Doctor magazine article "Pregnancy and Oral Health." And if you want to read the entire feature article on Nancy O'Dell, continue reading "Nancy O'Dell."