Call Today 540-829-9922
1043 Oaklawn Dr.
Culpeper, VA 22701
Posts for: October, 2013
By All Smiles Dental Care
October 30, 2013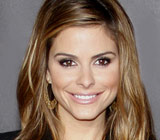 Maria Menounos, an independent filmmaker, actress, and co-host of daily entertainment news program Extra, learned at an early age about the importance of maintaining good general and dental health when her father, Constantinos, a Greek immigrant, was diagnosed with type 1 diabetes. As a result, her parents made sure the family consumed a diet filled with fresh fruits and vegetables, many of which they produced themselves. Maria and her family also consumed little-to-no junk food.
Menounos is still committed to helping those with diabetes. In fact, because she saw first hand the power of communication in the lives of diabetes patients and their families, Menounos is an avid ambassador for the American Diabetes Association.
Maria's experience with diabetes is one that she shares with millions of people worldwide. And if you or someone you care about is suffering from this disease, it's important to be aware of the connection between diabetes and oral health. Recent research has shown a link between two chronic inflammatory conditions: periodontal (gum) disease and diabetes. Evidence consistently reveals that diabetes is a risk factor for increased severity of periodontal disease and conversely, periodontitis is a risk factor for worsening blood glucose control in patients with diabetes and may also increase the risk of diabetic complications. Periodontal inflammation is also associated with an elevated systemic (general body) inflammatory state and an increased risk of major cardiovascular ("cardio" – heart; "vascular" – blood vessel) events such as heart attack, stroke, adverse pregnancy outcomes (e.g., low birth weight and preterm births) and altered blood sugar control in people with diabetes.
If you are interested in learning more about periodontal disease, you can continue reading the Dear Doctor magazine article "Diabetes & Periodontal Disease." Or, if you are diabetic and fear you may have periodontal disease, you can contact us today to schedule an appointment so that we can conduct a thorough examination. During this private consultation, we will also discuss any questions you have as well as what treatment options will be best for you. And to read the entire interview with Maria, please see the Dear Doctor magazine article "Maria Menounos."
By All Smiles Dental Care
October 15, 2013
One of the top concerns in healthcare is the interactions and side effects of medications. Drugs taken for separate conditions can interact with each other or have an effect on some other aspect of health. It's important then that all your health providers know the various medications you are taking, along with other lifestyle habits. That includes your dental team.
Calcium channel blockers (CCBs) are one type of medication that can have an effect on your oral health. CCBs are used primarily to control hypertension (high blood pressure), and to treat other cardiovascular conditions like angina or abnormal heart rhythm. They work by dilating blood vessels, which makes it easier for the heart to pump.
CCBs are now recognized as a contributing factor in the development of a condition known as gingival hyperplasia in which the gum tissues "overgrow," extending in some cases abnormally over the teeth. This abnormal growth can be painful and uncomfortable, and can make oral hygiene more difficult to perform. The overgrowth of tissue can also be socially embarrassing.
There's also a secondary factor that can increase the risk for tissue overgrowth in patients taking a CCB — poor oral hygiene. In the absence of a good hygiene routine, a layer of bacterial plaque known as biofilm can build up on tooth surfaces and lead to various forms of gum disease, including hyperplasia. The overgrown tissue contributes in turn to this disease process by inhibiting effective oral hygiene.
If you've already developed gingival hyperplasia or some other form of gum disease, it's important for you to receive periodontal treatment for the disease as soon as possible. Once we have the condition under control, it's then a matter of regular dental checkups and cleanings to reduce the risk of disease, including gingival hyperplasia. We can also help you develop effective hygiene practices that inhibit this condition while you are taking a CCB.
If you would like more information on the effects of medication on oral health, please contact us or schedule an appointment for a consultation. You can also learn more about this topic by reading the Dear Doctor magazine article "Blood Pressure Medications."